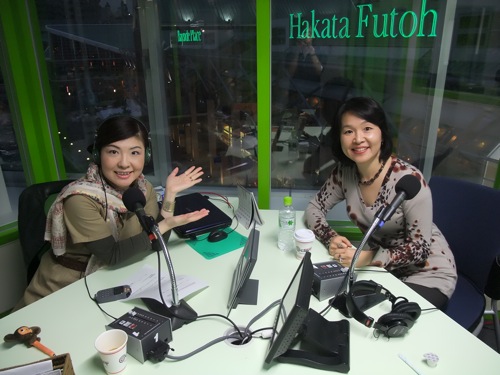 How time has flown by! My hudsband, Arvind, suggested me to write the English diary more often, but it is not easy for me to write in English.
Plus, I don't have enough time to write.
Even though I am in Japan, I follow the local time in India. I stay up till around 2 am and wake up 8 am. I need more sleep!!
Anyway, the days in Fukuoka will be over soon. I have to leave here tomorrow morning.
On Saturday, I went to the "cross fm" radio station in Fukuoka Futoh (pier) for recording. I talked with Hisae about the life in India.
The conversation will be broadcast next month in four times. The talk with Hisae was really fun!
Most of Japanese doesn't know the real life in India. I'd like to share my experience with the listener.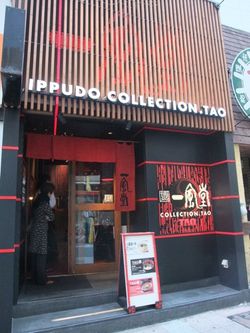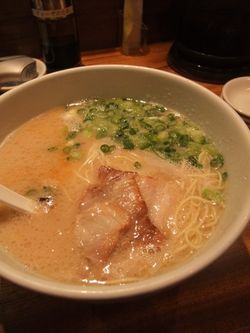 I went to Ippudo and had the Tonkotsu (pork bone broth) Ramen. The soup noodle is specialty of Fukuoka.
Arvind and I went to Ippudo in East Village, NY. We love the restaurant! To be honest, I prefer the NY branch to the Fukuoka's one.
[NY] 一風堂で美味とんこつラーメン (←Click!)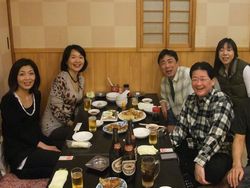 On Sunday evening, I met friends from high school! With some of them, we met each other for the first time in 27 years!
I spoke really fluent Hakata-ben (dialect) and everyone was impressed by it.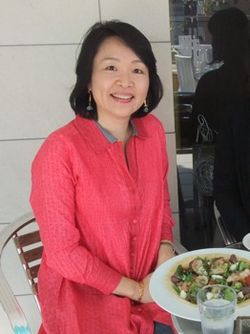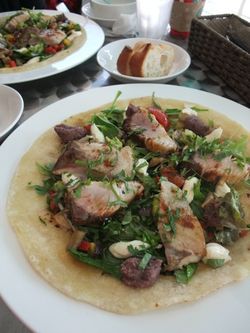 On Sunday, I had lunch with Misa who used to live in Paris. She return her hometown, Fukuoka, temporarily.
I met her in Tokyo, New York, and Paris. It was the first time to meet in Fukuoka. She used to work fashion industry and interested in Indian textile. I hope we can meet in India sometime soon!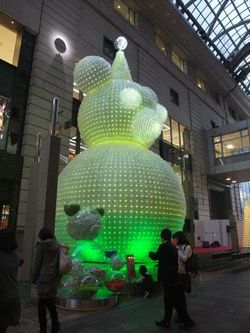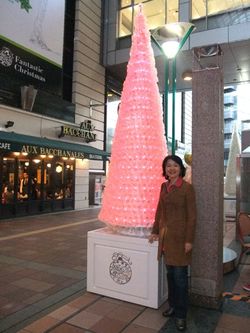 Afterwords, I went to a book store and bought a lot of books!! I' ll send them by mail to India. I hope the books will arrive Bangalore without any trouble!
In the evening, I went for shopping to buy vegetable and meat. I was planning to teach my mother and sister the was to cook the Indian chicken curry.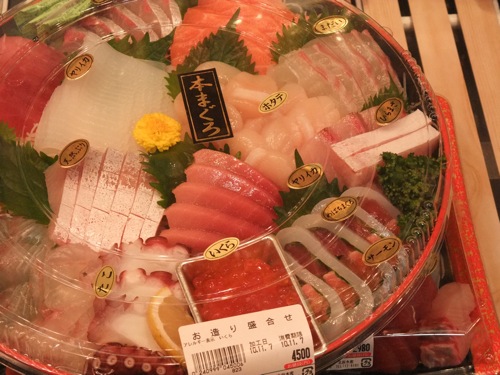 As I expected, the cooking ingredients were really expansive!! I should forget about "Rupee".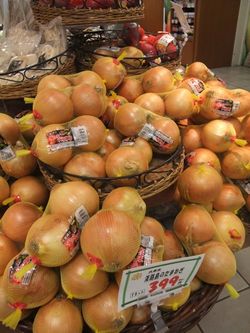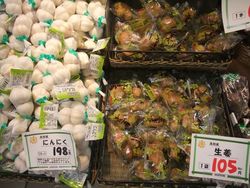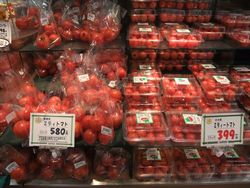 I didn't have desire to buy something extra. I just bought onions, tomatoes, garlic, ginger, and chicken.
I brought basic spices like turmeric powder, cumin powder, Coriander powder, cinnamon sticks, cardamon seeds, and cloves from India.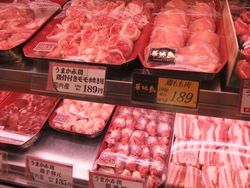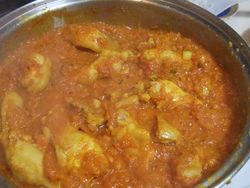 I was wondering if I could cook nice chicken curry with Japanese ingredients. As a result, the curry was pretty good, and everyone (my mother, sister, and her husband) enjoyed it.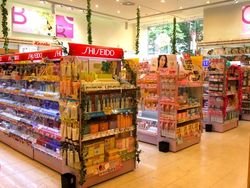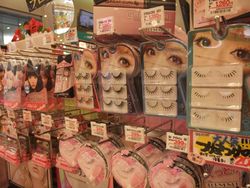 These are the photos of typical Japanese drug store. These days, young girls are wearing false eyelashes which are extremely long!!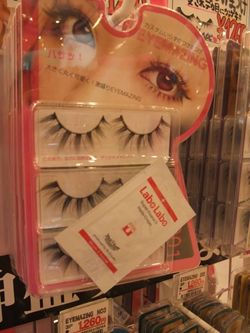 Look at these false eyelashes!
I don't want to meddle, but I think such products damages the eyes.
Especially the glue.
Anyway, in Japan, my eyes are easily-fatigued.
An enormous number of industrial products which are covered by colorful packages.
The harsh light of a fluorescent.
And the dry air.

She is Satomi Kobayashi who is an actress.
She is same age as me.
Since I was 14 years old, I often be said that my face is quite similar to her face.
What do you think?
And her husband, Koki Mitani is quite similar to Arvind.
What do you think?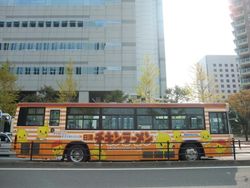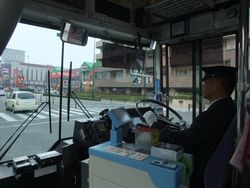 In Fukuoka, I used local bus everyday. The Nishitetsu bus is pretty convenient.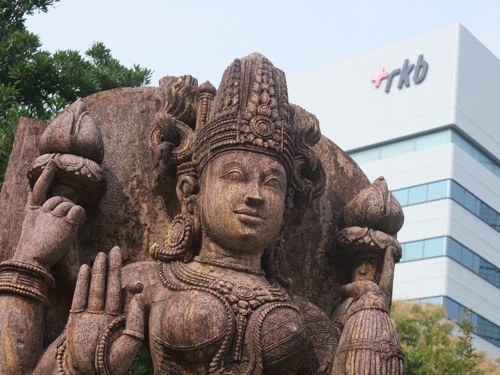 On Monday, I went to RKB Radio to meet DJ Issei Nakanishi and the producer and the director.
We recorded for the program, then went for lunch.
It was nice to meet them once in a while.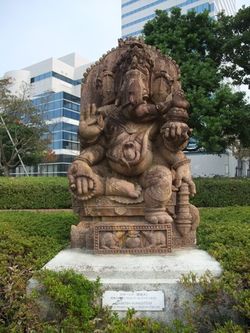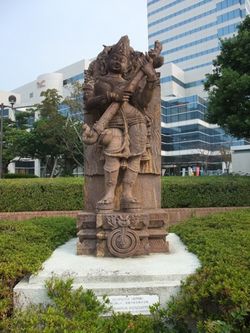 Finally, I went to Tenjin and picked up my glasses and did final shopping in Fukuoka.
At the dinner time, I met an old friend Wada.
She was really close friend when I was 14~15 years old. I met her a couple of times after finishing junior high school.
It was 23 years ago when I met her last time.
She is a head nurse at a hospital. We talked about Japanese medical care issue and the aging society with fewer children. Her story was really interesting.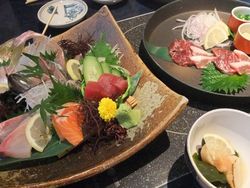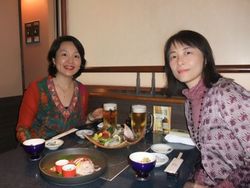 She was also interested in India's medical situation.
One of her friends are reading my article every month. Wada and the friend are interested in Ayurvedic treatment.
I suggested her to visit India sometime soon.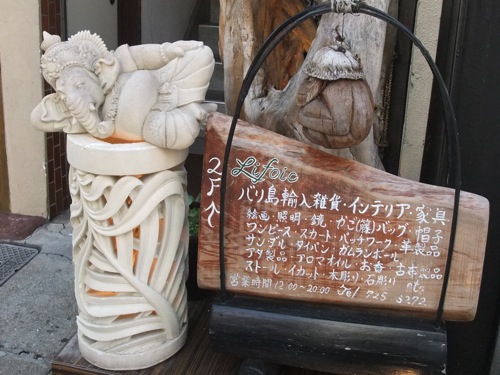 インド発、元気なキレイを目指す日々(第二の坂田ブログ)
(←Click)