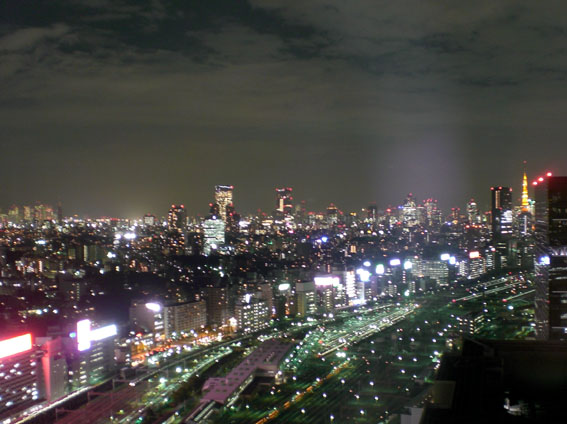 バンガロールからシンガポール航空でシンガポールへ。更に全日空便に乗り継いで、本日夕方、東京に到着した。シンガポールを経由すると、インドから日本は、結構遠い。
けれど、シンガポールを中心に東京-福岡-バンガロールをつないでくれているので、わたしにとっては便利である。
成田空港到着地点から、突っ込みどころ満載の日本。インドに負けない、個性のある国である。あれこれ書きたいのであるが、今回の旅、インド家族にもわたしの経験をシェアしたいと考えている。
従って、英文での日記を主に記す予定だ。
などと、言い切ってみたが、実はわたしの英文は、下手だ。
だから本当は、人様の目にさらすのは、相当に恥ずかしい。
「英語がよくわからない人のために、あえて簡単な単語と文法を使っている」
と好意的に受け取られるかもしれんが、実際、簡単な単語と文法しか使えんのだ。でも今回は、恥を忍んで、インド家族や米国の友人らに読んでもらうため、ひと肌脱ごうと思う。
なんか、日本語さえ、間違っていると思う。
I arrived in Tokyo safely this evening. The weather is bit chilly but quite comfortable. I am staying a hotel which is located near the Shinagawa railway station. The hotel is opened a couple of years ago and really clean and comfortable. I am glad to find the hotel through the internet searching.
I took a Singapore Airline's flight from Bangalore to Singapore last night, and I arrived in Singapore early this morning. Three hours later, I boarded ANA's flight and came to Tokyo.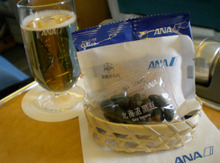 Look at the small snacks in a tiny basket! Japanese snacks are nicely packed. Actually, not only snacks but any other products. Anyway, have you ever seen the kind of roasted soy beans? These are so nicely treated!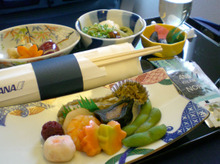 Look at the beautifully presented appetizers! Simmered prawn, spicy vinegared small fish, braised chicken and vegetables e.t.c.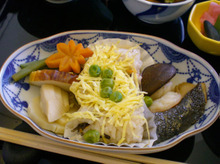 This is the main course. Grilled gindara (Arvind's favorite fish), simmered vegetables, and mixed rice with mushrooms.

The flight arrived at the Narita international airport on time. Welcome to Japan, welcome to Tokyo!
Let me use the bathroom first.
Wow, look at the world famous Japanese high tech toilet! Don't touch any button without care. First of all, you have to read the instruction. Relax through a deep breath then try it. You can do it!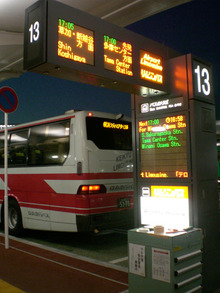 I took a limousine bus from the Narita airport to the hotel. It was really convenient. Japanese public transportation system is strictly ON TIME. Extremely ON TIME.

At the Shinagawa bus stop, a hotel's staff was waiting for me (I mean guests), and she helped me to carry the huge suitcase to the hotel. It was really good service.

My room is located 30th floor and the view is amazing. I can see the "Tokyo Tower" from the room!
Before dinner, I walked around the office buildings nearby the hotel. I think the area is newly constructed. Everything was new for me.
I went to a casual Italian (pasta) restaurant, and I had a salad and a pasta dish. I also ordered a glass of Beaujolais Nouveau which is really loved by Japanese consumers.
I don't know why the young and light flavor wine is so popular in Japan, but since the "Bubble era", the wine is constantly in big demand. It's a kind of seasonal tradition.
Anyway, the dinner was OK.
On the way back to the hotel, I went to a convenience store (it's called "KONBINI" in Japan). I want to explain about the unique store, sometime later.
I have a business meeting tomorrow morning. I should sleep soon.
Good night!